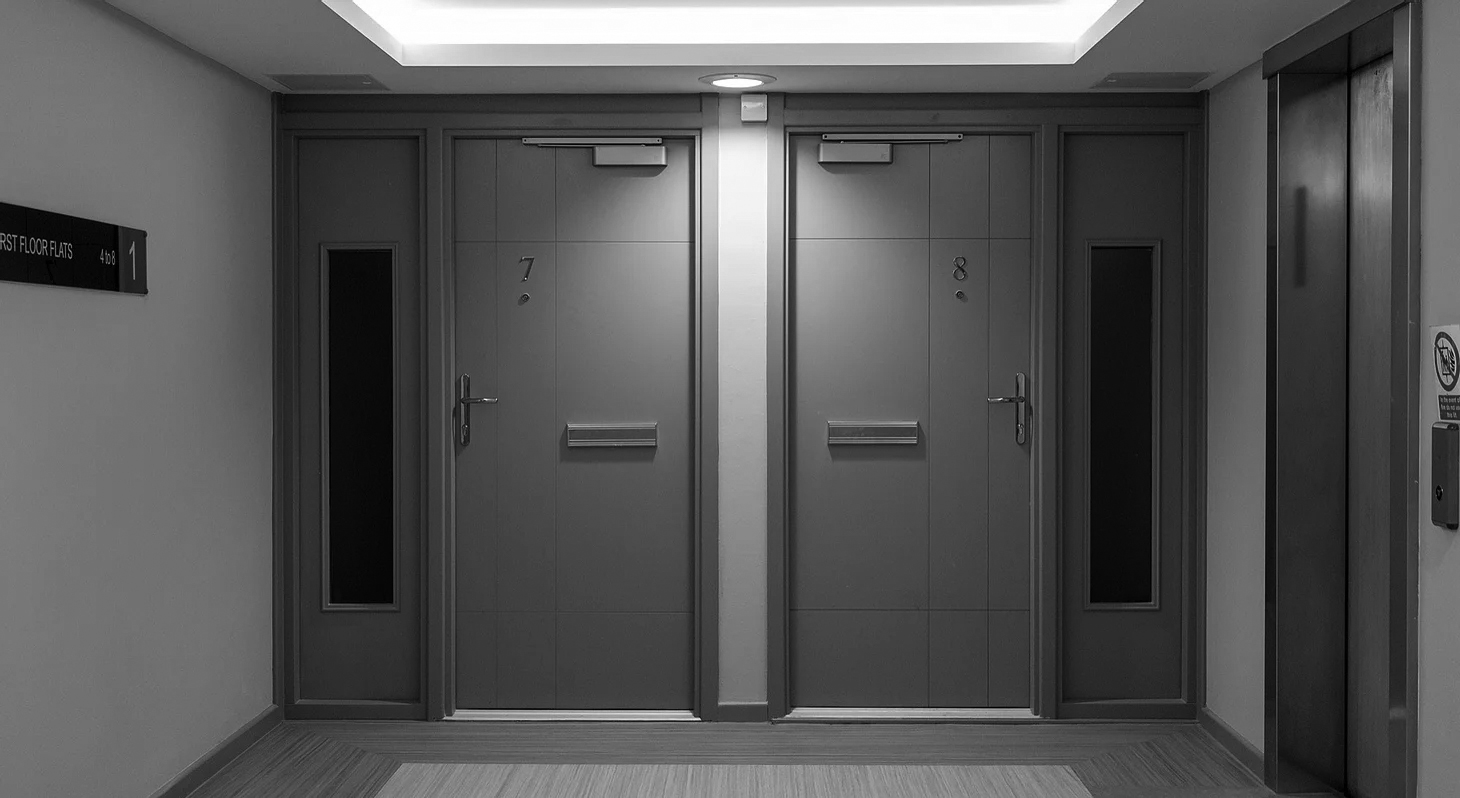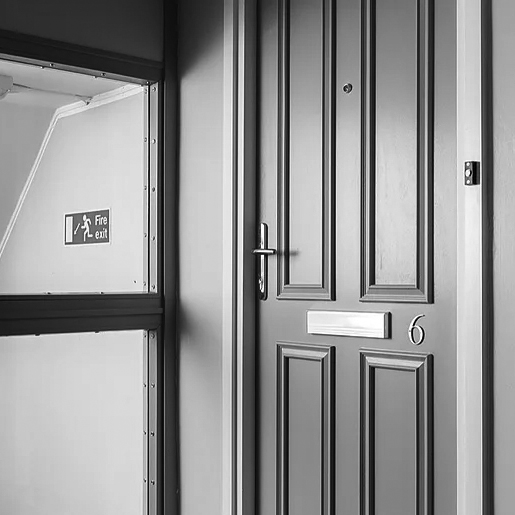 Fire Doors
Fire Doors Plus specialise in supplying and installing Primary Fire Doors throughout Norfolk, Suffolk, Cambridgeshire and the Southern Counties predominantly London.
We Install and maintain:
Communal Fire Doors Sets

Flat Entrance and Apartment Fire Doorsets

Service Room Fire Doorsets
Internal fire door sets have an important function to:
Protect escape routes from the effects of fire so occupants can reach means of escape
Enable the Fire & Rescue Service to carry out their operational duties within compartmented areas
Protect the contents and structure of the building by limiting the spread of fire
Experts in Fire Doors
Doors Plus Group Ltd and its three brands: Doors Plus Ltd, Fire Doors Plus Ltd and Fire Prevention Plus Ltd have unparalleled and extensive experience with Fire Doors and Fire Stopping works, with Doors Plus holding no less than three BM Trada Certifications among many other endorsements.
Doors Plus Ltd are Third Party Certified for Fire Door Installation, Fire Door Maintenance and Fire Stopping Works, awarded by BM Trada who operate as a UKAS accredited scheme, and we have held these certifications for over 10 years.
We are certified to carry out a full, comprehensive inspection of all your Fire Doors using the Q Mark system which generates a comprehensive report detailing the overall condition of the Door and any areas of non-compliance that will necessitate further work.
The report will then be added to your database, creating an asset register of Fire Doors. This register will then hold all the relevant information and certification for each individual Door and be the basis for planning future inspections and works.
Looking for a Fire Door, then call us on 01362 697152. We provide the latest range of West Port Fire Doorsets, giving you complete peace of mind about the security and safety of your home.